No supply chain gets completed without the goods getting delivered to the end-users. But regarding the delivery of such goods, the question is always about safety and reliability. No matter what transport service in Durgapur or elsewhere gets chosen for transporting your goods, you will want a guarantee of proper delivery.
Now, it's not possible for any transporter in Durgapur or elsewhere to give a 100% guarantee. However, by choosing a service that uses GPS-enabled trucks, you can allay your fears regarding the safety and security of your goods. Do you want to know how? Then scroll on below:
How Can GPS Trucks Ensure Safe Delivery Of Goods?
Here are the various ways GPS trucks can give you peace of mind and act as a safety factor.
1.You Will Get Real-Time Updates
Always knowing the location of your goods will surely give you peace of mind. Also, you will constantly be in touch with the ground manager monitoring the truck and also with the driver. As such, you will be able to know the real-time details on the ongoing delivery.
Since you will be constantly updated about the current condition of the truck, so you can prepare yourself to deal with any of the problems that might crop up. Now this includes unauthorized usage of the goods or idling for long periods. So then you can contact the ground manager to take care of such issues in real-time.
2.Keep Track Of Driver Performance In The Transport Service in Durgapur Chosen By You
The safe and timely delivery of your goods depends on the driver. As such, he is the backbone of the entire operation. However, often it's not possible to keep track of the activities of the driver during the journey. But GPS trucks make this possible.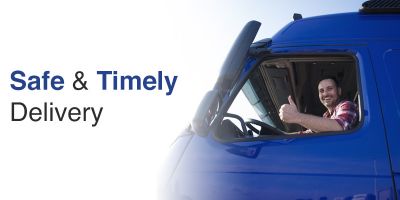 GPS tracking will allow you to know the speed the driver is going at. So you will be able to prevent him from rash driving or overspeeding as this can damage your goods. Know that speed tracking can be extremely important, especially if you are transporting fragile goods.
This speed tracking will be beneficial for the fleet owner too. After all, he will be able to successfully identify the drivers who have safe driving skills and those who don't. As such, he can then reward the drivers who drive safely with incentives and rewards.
3.Route Optimization
Route optimization allows for a better return on your investment. But it doesn't mean that you take the shortest route possible to the destination. After all, there are a lot of factors that have to get considered in this route optimization. Know that you need to consider distance, traffic conditions, drop locations, pickup spots, and more.
As such, it's not always humanely possible to predict the best route possible since road conditions can change in a minute. Now, this is where GPS trucks can play a vital role. Know that modern GPS-enabled trucks have predictive technology that suggests route optimization. This software will determine the best routes possible automatically. So you will be able to reduce costs and maximize benefits.
4.Minimize Theft Risks
One of the biggest fears when it comes to road transportation is the risk of theft. After all, the trucks carry valuable goods that are worth a lot. As such, there are miscreants always on the lookout for capturing these goods. But know that such theft can result in massive losses.
But there is a solution, and that is using GPS-enabled trucks. It will reduce your stress and tension regarding theft since the software can send alerts if the vehicle has been idle for a long time. Also, there are GPS systems that can detect such thefts and then send out alerts to you.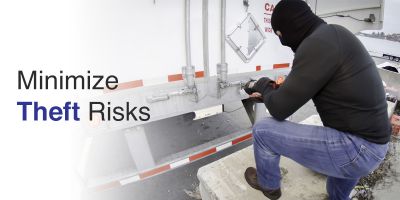 So this will help keep the goods safe as appropriate action can be taken against the miscreants. Also, not to mention that it will help keep drivers safe as well.
5.Carry Out Proper Fuel Cost Analysis
With the help of GPS-enabled trucks, fleet owners will get to know the fuel costs for various assignments. Also, they will be able to determine what vehicles are guzzling more fuel and then eliminate or repair them.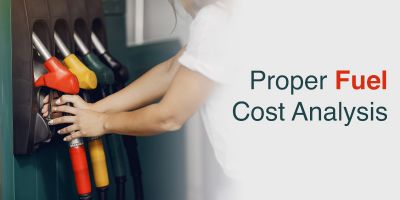 As such, they can optimize their budget and reduce unnecessary expenses. Due to this, even your total transportation expenses will be lesser as well, especially when compared to using the logistics services that don't use GPS-enabled trucks.
If you choose those transport services in Durgapur that use GPS trucks, you will be successfully optimizing the utilization of your resources. Also, know that the logistics services that utilize GPS services can provide timely deliveries. Note that even in case of delays, they can give accurate reasons behind delays. Overall, you will benefit immensely by choosing a transport service that can provide GPS enabled trucks.