A reliable transport service in Durgapur or elsewhere is important to complete the supply chain and deliver the goods. But it's necessary to deliver these goods on time so that there's trust in the relationship with your clients. So this will allow you to maintain your relationship and get steady business orders. Not to mention the fact that timely delivery is important for fragile and perishable goods as well.
All in all, timely delivery will allow you to have a positive relationship with your clients. But delivery on time by a logistic service in Durgapur, Kolkata, or elsewhere is not always possible. This is due to various unpredictable roadblocks and obstacles that are part of every delivery journey. But not many people know how to navigate these roadblocks.
So we are here with a guide that will tell you how to act when you are facing a transport truck that is delaying the delivery of your goods.
How To Deal With A Company That Is Delaying Delivery Of Your Goods?
Here we have mentioned some steps that you need to follow if your transporter in Durgapur, Burnpur, or elsewhere is failing to deliver goods on time.
•Remain Calm
Most often when people hit a roadblock during goods delivery, they tend to panic and the worst thoughts tend to descent on their minds. Know that panicking or shouting won't get the delivery truck moving faster. So we advise you to remain calm and try to get a hold of the situation.

Then you need to contact the supervisor or manager of the transport company in Durgapur in charge of monitoring the delivery. After that you need to get information regarding the delay. For example, you need to ask which trucks are late and what is the cause for this delay.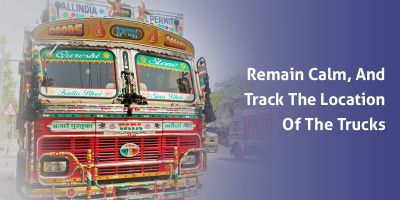 •Track The Location Of The Trucks
If you have hired a transport service in Durgapur, Asansol, or elsewhere, which fits GPS trackers on its trucks, then you will be able to know the current location of the truck. This will allow you to know the distance that still need to be covered.

As such, you will be able to take further steps like informing the client about this delay or figuring out alternate routes to complete the delivery. This is where you will need to talk to the supervisor of the transport company in Durgapur or elsewhere in charge of monitoring the trucks. Both of you can discuss if the truck can be diverted or talk to the driver about the approximate delay.
•Co-operate With The Transport Company
As we mentioned in the above point, you need to talk to the supervisor and get all the information about the cause of delay. After that both of you need to sit down and talk about possible solutions if you think that the delay will take hours.

For example: if the delay is caused by one truck, try to determine if sending another one will help solve the issue. Now most delays are caused due to traffic and vehicle failures. If the delay is due to the first reason, then there's nothing you or the supervisor of the logistic service in Durgapur or anywhere else can help.

You either have to wait for the traffic to clear up or try to figure out alternate routes. In the case of vehicle damage, at most the supervisor can direct the driver to the nearest garage. So different issues will have different solutions.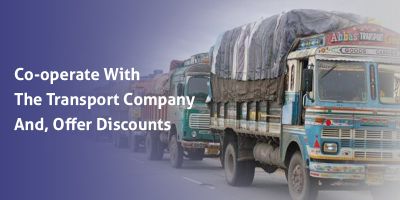 •Offer Discounts Or Offers
If the delay is too long, then you need to contact the client and let them know about it. But they might not always take it well. For example, if the truck from the transporter in Durgapur you have hired was delivering time bound goods, then the client might refuse to accept it since it will go against the contract drawn between the both of you. This case might worsen if the truck was delivering perishable goods.

In such cases you can offer discounts or other kinds of offers that will reduce the cost born by the client. Know that in worse situations, you might have to incur a loss to maintain a working relationship with your client.

Delays can be caused due to multiple reasons ranging from traffic to legal issues and more. In such situations you need to keep a calm mind and try to co-operate with the transport company to find solutions to the issue. After all, each problem needs a different solution. Also, along with this, you need to communicate the delay to your client and figure out ways to compensate them. So you need to be great at multitasking. This will allow to find a solution to the delay and deal with your client as well.