The entire supply chain gets completed when your goods successfully reach your client. But there are often long distances to be traveled between the production spot and the end destination. That's why we often hire trucks for transporting the load to other places. Now, it certainly isn't cheap to hire multiple trucks for transporting the goods. But this cost gets increased when we make use of a broker to book truck.
But who exactly is a truck broker?
Who Is A Truck Broker?
A truck broker is an intermediary between the carriers and customers. He arranges for all kinds of transportation facilities. His job is simple- to take orders for a load and then pair it off with a trucking company that can carry it. In return, the broker gets a commission.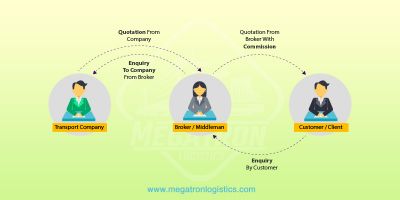 Using a broker is a loss for the ordering client since they have to pay more just for this match-making service. After all, if there are problems with the delivery, the broker doesn't get involved. It is the client and the carrier who has to deal with those issues.
As such, we often wonder- how can we book a Transport Service in Durgapur or elsewhere without a broker? So if you too have wondered about this, then let us find out all the ways to avoid a broker.
How Can You Book A Truck Without A Broker?
Here are the ways you can avoid brokers:
1.Book Online From The Trucking Company
All the trustworthy and reliable trucking and logistics companies have websites where they accept orders and bookings. So you can easily search for these companies online and then find out their contact numbers or email ids. As such, you will get to directly contact the company, and then carry out online lorry booking.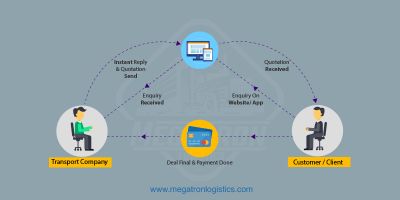 Apart from this, some websites also offer a contact form. You need to fill up this form with your contact details and requirements. So if the trucking company can fulfill your requirements, then they will reach out to you.
2.Opt For A Online truck Booking Website
Another way you can carry out truck booking without broker is by going for an online truck or lorry booking system. Here you will find advertisements by various trucking companies. So you can read the details of such companies and then choose the one you prefer.
The best advantage of such web portals is that you will get plenty of options to pick and choose from instead of getting paired off with a trucking company that the broker chooses for you. So once you have selected the service you like, you can order online.
Such web portals are similar to Amazon or Flipkart. After all, those e-commerce portals also list various sellers for the same kind of product. So you can type in the product you want in the search bar, choose the seller you prefer before ordering from them through Amazon/Flipkart.
What Should You Look For In A Truck Booking Company?
Here are the factors you need to keep in mind before choosing a truck booking company
1.Live GPS Tracking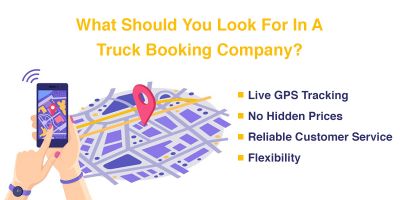 You should be aware of where your truck is at all times. As such, it's advised that you choose a company that has GPS in its trucks. Note that this will allow you to get regular updates about the truck's location and keep track of its time.
2.No Hidden Prices
Before carrying out online lorry booking, always check if there are any 'variable' costs listed by the company. Generally, there shouldn't be any variable or post-transportation costs.
As such, the amount agreed upon should be the final amount. So if you find that a company is talking about variable costs, steer clear of them.
3.Reliable Customer Service
Customer service is the reliability test that decides if a company will gain a positive reputation. So while choosing a transport service in Durgapur or elsewhere, keep this in mind. Know that you should always choose a company that considers customer services as a priority and a way to improve their business rather than a burden.
Know that you can find out about a company's customer service by checking out their online reviews. Also, you can contact their previous clients. So if you get positive feedback from them, then the company can be considered for doing further business.
4.Flexibility
Before you book truck service company, you need to check how flexible their service is. So try to find out if they provide a one-size-fits-all service or customize it according to their clients.
So truck booking without broker will undoubtedly be cheaper for you. But before choosing a transportation service company, you need to consider their customer service and tracking facilities. Also, before you book that company, always try to find out if there are any hidden costs. So if you keep these factors in mind, you can choose an excellent truck transport company for your needs.